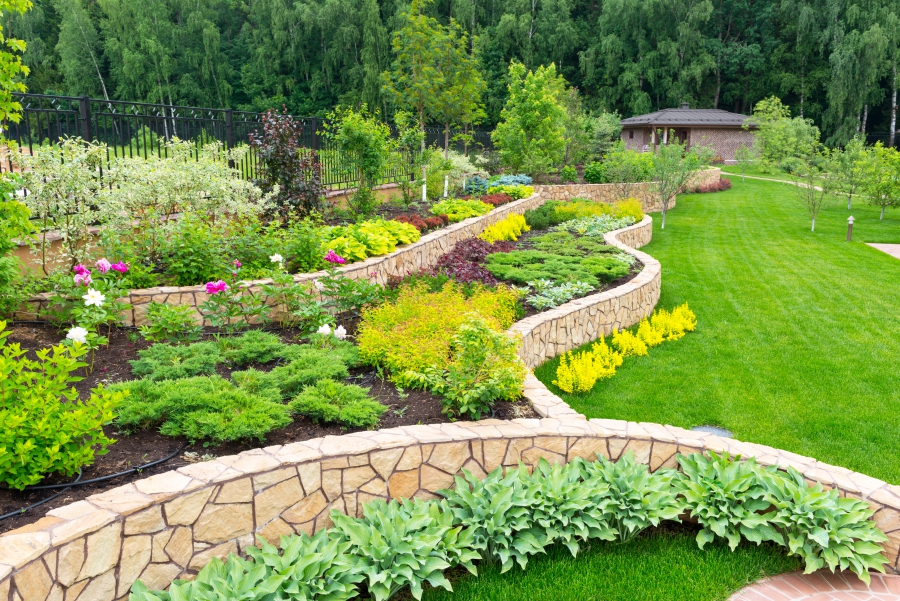 Mason Landscaping and Design is committed to a better landscape—that's why we provide extensive lawn care and landscaping services for Odessa, Midland, and surrounding areas in West Texas. If there's a project you want done in your yard or commercial outdoor space, we can get it done and get it done right—and give you ideas to make your outdoor space spectacular along the way.
That's why we created the Mason Landscaping and Design blog! This is your resource for landscaping tips and advice, as well as inspiration and ideas for ways to transform your outdoor space so it fits your desires and your budget. Check back often for the most recent updates to our blog, so you always have the freshest landscaping ideas and knowhow for your next project.
In this blog, allow us to imagine a better landscape for you. Here are a few of many ideas you may not have considered that can make your outdoor space spectacular for entertaining, cooking, and enjoying some warm and peaceful West Texas evenings.
Green Grass
Every great yard needs a soft, luxurious patch of grass for lounging, running through the sprinkler on hot days, and passing around the ole' pigskin. You'll need grass seed that can stand up to the heat of Texas summers, and handle the foot traffic from all of your outdoor escapades, so choose your grass seed wisely.
Luckily, Mason Landscaping and Design can provide you with the right grass seed for your desired look and foot traffic level. Plus, we offer professional lawn care services to make sure your lawn is the greenest and lushest on the block.
For those who aren't into the maintenance or the high water usage of an all-natural lawn, there are other options that could suit your needs. Artificial turf is becoming trendy in the landscaping industry because of its durability, low-maintenance nature, and long-term cost effectiveness, and it still provides a similar look and feel to natural grass. If you're hoping for a permanent lawn solution, or don't have the mobility, time, or money to manage a lawn throughout the year, artificial turf could be your ground covering of choice.
Cool, Clear Water
There's nothing that makes a yard more peaceful and harmonious—or makes a bigger landscaping statement—than some running water. Adding a waterfall fountain or a babbling brook to your yard is a great way to add atmosphere, increase bird traffic, and elevate your yard from basic to beautiful. Plus, the sweet and soothing sounds of your new water feature will drown out the sounds of nearby traffic, children, and other atmospheric sounds, creating your own personal, private oasis on your property.
For those who would rather play in water than listen to it, Mason Landscaping and Design offers custom swimming pool installation and maintenance services so you can beat the heat of West Texas. Whether you're looking for a small wading pool or an expansive swimming spread, we can provide you with the pool of your dreams—just don't forget to add a hot tub to your pool blueprint.
For more landscaping ideas, check out part 2 of this blog series, too—and check out our photo gallery to keep yourself inspired until then!